Let's Get The Ball Rolling...
Hey there!
Thanks for your interest in the call – if you're looking to grow your eCommerce business and FAST, then you're in exactly the right place.
To get things rolling, we'll first need a little more info about your business and goals, so please complete the quick questionnaire on this page – we're only looking to chat with people who are SERIOUS about growing their business. No tire-kickers, please.
Once you completed the form, we will get in touch with you in the next 24-48 hours. Let's talk soon!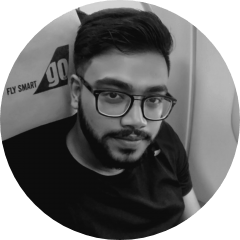 Ramasish Bhowmik
Partner, Head of Creatives
Abhishek Maity
Partner, Head of Media Buying