To e-commerce store owners spending more than Rs. 3000 per day on ads...
Are You Ready To 2x, 5x or Even 10x Your Sales in the Next 90 Days with Facebook/Instagram/Google Ads?
In the last 12 months, we've managed more than
Rs. 60 Crore in Media spend for our clients which has translated to a surplus of Rs. 200 crores in revenue! Talk about some REAL return on investment 🙂
1.75 Cr+ Sales in One Month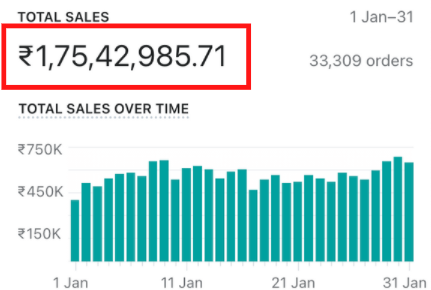 If you're an e-commerce store owner, you've probably
experienced one or more of these scenarios play out in your biz :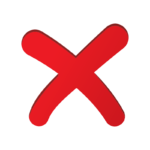 You started out profitably with lower ad spends, but profits fell off the cliff as soon as you started scaling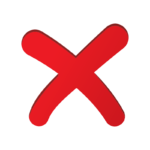 You've tried promoting multiple SKU's via ads, but results are far from predictable when the only strategy you're relying on is trial and error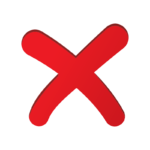 You still haven't been able to crack the mystery behind profitable creatives for your ad campaigns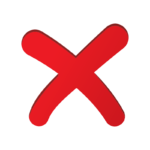 You've been overwhelmed by the sheer number of return orders generated from your sales from Facebook/Instagram ads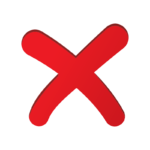 Its becoming near-impossible for you & your in-house marketer to keep up with the fast-moving, ever-changing landscape of Facebook & Instagram ads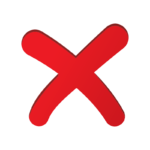 You've burnt a heckuva lotta time & money working with newbie freelancers or digital marketing agencies who knew nothing about how to run ads profitably
If you answered yes to any of the above…
We're here to help you grow your profits and take your business to the next level.
But maybe you're thinking -> Why should I trust you?"
Well… We Could Go On and On about How Awesome We Are, But We'll Let Our Results Do The Talking Instead…
1. We've profitably scaled a Haircare brand, from INR 3Lakh per month to INR 1Cr+/ month in media spend with a return of 2.2X.
2. A fine jewellery luxury brand from Gujarat grew from 4.5x ROAS to 11x ROAS within just 20 days.
3. A traditional saree brand with a legacy of 75 years in India, generated a whopping 1.75 crores in online revenue in under 6 months with a consistent ROAS of 5x+
4. Successfully scaled a Leading Sexual Wellness Brand from almost 0 to INR 10Lakhs of monthly spend
5. Scaled a Ayurvedic Health and Wellness Brand from 10 to 40Lakhs a month in just 1 month profitably.
Listen to what our clients have to say..
What you can expect from this FREE Strategy Session?
Here's what's gonna happen in the 45 minute FREE strategy session.
We're going to hold nothing back and give you the secrets to e-commerce success
If you're overwhelmed, confused and unsure – You'll finally figure out
How to bring in more qualified leads to your website

How to acquire new customers for your business

How to make your customers come back for more
And no – these aren't generic tactics that you could find on Google.
These are real-world insights that we've learnt from working with clients in industries similar to yours. You could simply plug and play them into your business to boost your ROAS significantly. Imagine saving years in trial & error in figuring things out by yourself.
Also… when you book this strategy session you'll receive a FREE bonus :). Something we usually charge our clients for. Something that could translate to instant dollars for your business – no matter where you are in your business right now.
We're confident this will be the best decision you made for your business all year. 
Looking forward to talking to you.
To find out if we make a good fit for each other. Book your Free Strategy Session today.
Kankatala, a saree store since 1943, went online 2 years back and we were handling performance marketing in house but we had difficulties scaling up after 18 months. Around 6 months back we started working with Adbuffs and are very happy with them. We have increased the budget and were able to maintain our ROAS. Great guys to work with and they know performance marketing in and out. They not only are good at running ads but also guiding you on what sort of ads and content need to be developed.
Anirudh
Kankatala
© 2019 Adbuffs Media LLP. All Rights Reserved. Privacy Policy