What happens when a global pandemic prevents consumers from going into branded stores and picking up what they want? They shop online from D2C brands, of course! The main goal of D2C content marketing is to be relevant, seen, selected, and even preferred by their customers. That's what Direct to Customer or D2C Marketing is all about. By connecting brands directly with their customers, D2C Marketing removes the need for intermediaries, middlemen, or third parties to produce and sell their products for them.
The D2C model of brands selling products and services online themselves has been adopted by many who have redesigned their entire business to be more omnichannel in order to reach a wider customer base. For this, you need to meet customer needs across multiple online channels in order to leverage the power and potential of D2C content. It is essential to choose the right Content Marketing solution in order to enhance customers' digital experiences.
Some believe the best content marketing strategy is to: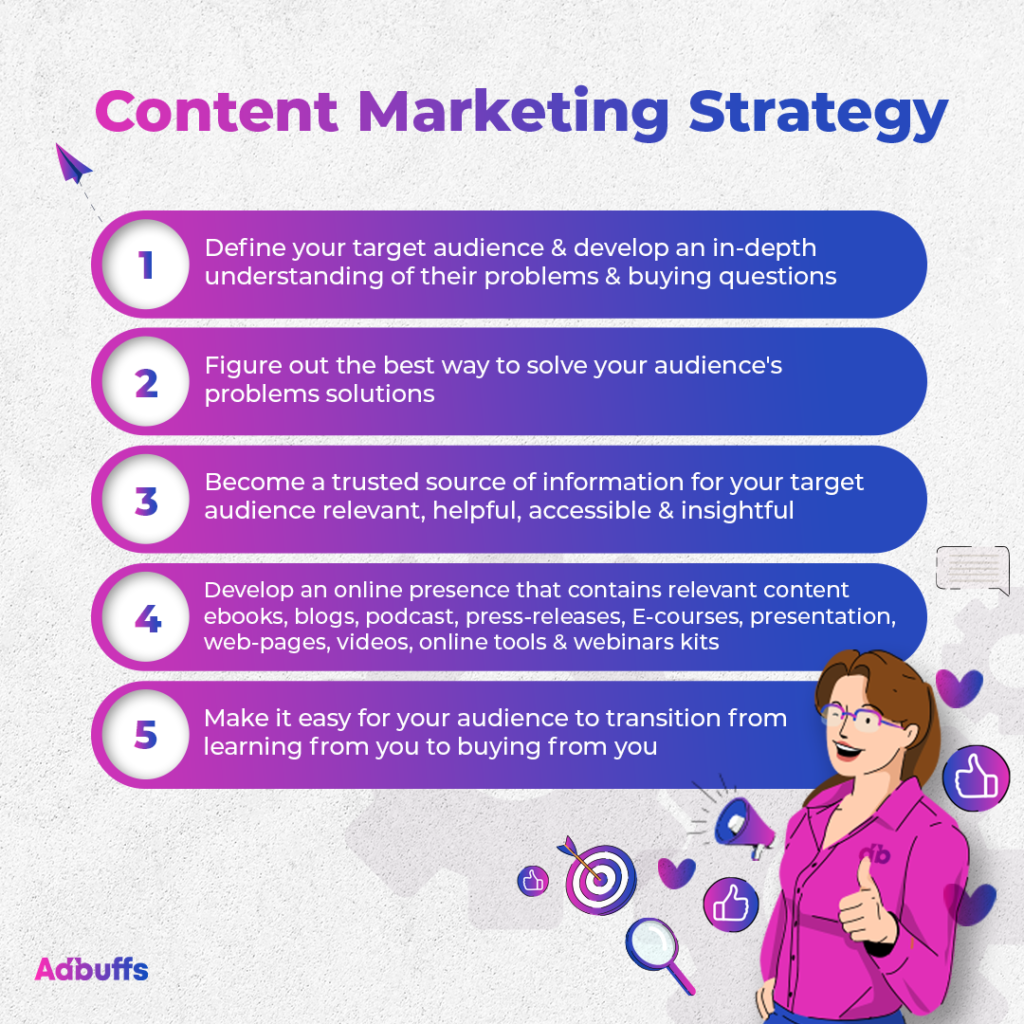 Write informative and helpful blog posts.
Send personalized emails to help answer customers' FAQs and difficult problems.
Shoot promo videos to show the benefits of your product and how it is used.
Link their marketing to a cause more important than the company's bottom line.
Today, it is much easier to make informed decisions about where our hard-earned money goes online due to the wealth of information we have at our fingertips. Most people are confident that they can find the product they need online if they put in enough time and effort to find it. Customers have always had and will always have complete control over their final decision. No one else can ever make that for them.
When they are searching for the products they desire, today's smart and savvy consumers act much like investigators. They know what they want and where they can find it. As D2C marketers, one's website and online presence should be the ultimate power tool to convert potential leads into loyal customers. How do we achieve that? The single most overlooked tactic is to aim to become the ultimate authority on your products and industry. This involves creating rich, native content that answers your leads' questions before they even realize they have them.
How to leverage D2C Content Marketing to the max?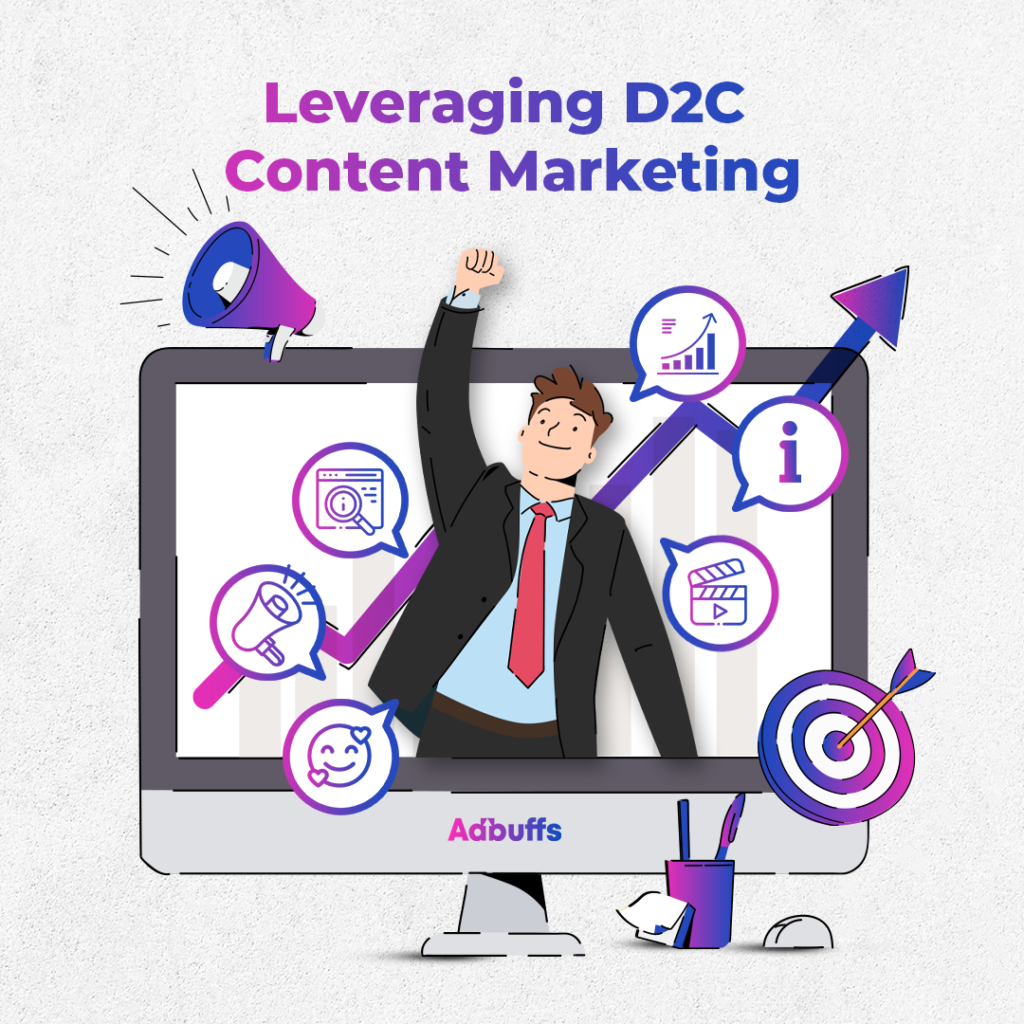 1. Select the Right Platform
Great content converts customers' wants into needs. You should promote your content on a platform that has higher chances of interaction. You could promote your blog or video on Instagram, YouTube, and Facebook if your focus is to attain higher views and engagement. Pinterest could be a good choice if your brand is focused on providing information via graphs and numbers. From there, focus on the uniqueness of your brand. Create content that only you can create. This is the foundation for a great content strategy.
2. Create SEO-friendly blog content
Word of mouth is a powerful tool in the real world, so we need to create it first with content and let people then make their decisions. It is a constantly changing process to anticipate the needs of prospects and customers. If you as a D2C Content Marketing expert can think about the needs of your prospects before their need arises, it becomes easier to draft content that addresses directly them when the time arises. If you are able to create content that answers the kinds of questions before they need to be "searched" by consumers, you are on your way to building the most authentic brand engagement ever and closer than ever to convincing them to buy from you.
Blogs are essential for content marketing. They can be used in conjunction with personalized email marketing, influencer marketing, and advanced SEO techniques to break the noise and have a competitive edge over your competitors. In fact, Google Trends and Google Keyword Planner will help you keep up to date with what your audience is talking about. You can verify or disprove any assumptions that you may have about customer preferences, concerns, and pain points from the above free resources. Certain guidelines for blogging state that a marketer should aim to not only exceed 2000 words but also use headings frequently. Including a table of contents, and box is also a good idea. This allows Google to generate dynamic links and other search options that will bring you free traffic to your post. Another bonus tip we can give is to embed an author's biography. Believe it or not, it adds tons of credibility.
3. Add a video.
Video marketing is one the most powerful tools in direct-to-consumer brands' arsenal. People want to know two things in particular about any new product. 1) How does the product work when it first hits the market and 2) What is it going to do for me? And the longer this video is, the better it will be for SEO!
4. Form a community via Social Media
This is a secret to no one but raw and unscripted content is often the most engaging. Let your brand's personality shine through your communications and your audience will feel more connected to you. Engaging with your audience and creating a community around your products will allow you to create content that resonates on a deeper level with them.
Keep track of all customer communications. Leading D2C Content Marketing, you can bet that if one customer asks a question, many others will also have the exact same or similar queries from your brand. Feedback from customers is the best form of learning for growth. Listen to them, learn from them, and mine their feedback, no matter how positive or negative. Look at the social media accounts, blogs, and forums of your competitors. Forums or posts that get a lot of engagement and activity are usually topics that your company should be focusing on addressing.
5. Leverage Influencer Marketing
Combining influencer marketing with content marketing will make a bigger impact on your target audience. Influencers are known for their authenticity and credibility with their followers. D2C Content Marketing strategies with these influencers can be used to build trust with customers and maintain long-term relationships.
No matter what you do, always remember that your business is about educating your customers and not persuading or forcing them by any means. This way, you will create content that answers your prospects' burning questions, and not become just another exploitative sales pitch. This will help you create a foundation for customer loyalty, both for their first time and long term.
To summarize, for D2C content marketing, compelling storytelling will make your customers notice you. Provide useful information to cut through the noise and make yourself an authority in your field. This will increase sales and conversions in the long run. We hope this article has provided you with some valuable insights into D2C brands as well as given you a solid guideline to kickstart your D2C content marketing.
Until next time! Be authentic. Stay unique.