What is an ad agency?
Advertising agencies as the name goes create ads. But, it is not only a creative team working on making an ad. There are a lot of nooks and strategies involved.
Understanding an Ad agency:
An ad agency has got 3 main functions- creative, media, and account management. Combined, they plan, create and execute advertisements.
The creative team creates the ad copy. The media team plans the marketing strategy. They decide where to showcase the ads and when. The account team handles the clients.
These clients could be the brands or a bi-team working on behalf of the brand.
Different types of advertising agencies: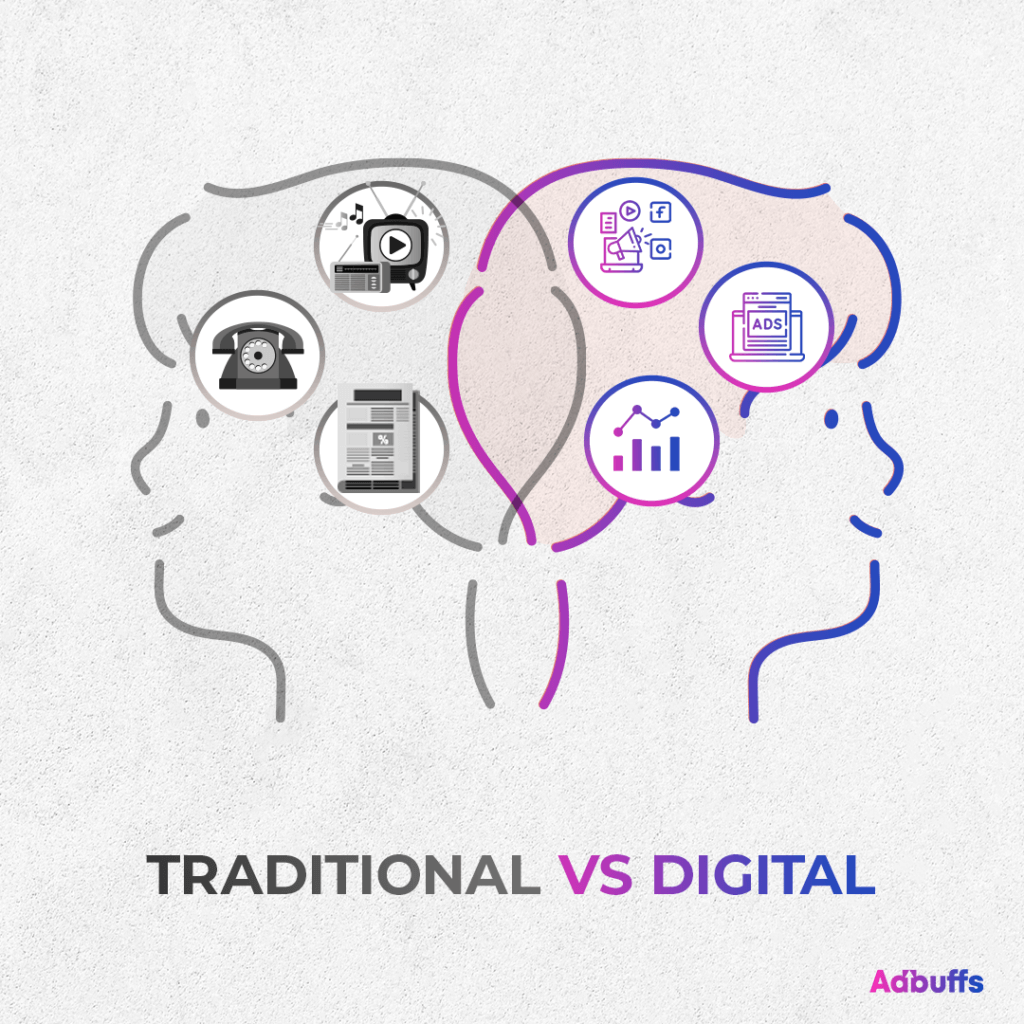 We can advertise in two ways, traditional and modern.
The traditional ad agencies focus on advertising via radios, television, and billboards. The digital advertising medium is replacing the traditional one. This is happening because of the digital dependency by generations starting with millennials.
Digital advertising includes SEO, email marketing, social media marketing, content marketing, and web designing. Each of these is important for preparing a successful marketing strategy. But, the most effective communication method is social media marketing. It includes Twitter, LinkedIn, Facebook, Instagram, Google, and YouTube.
Today, we will discuss Facebook marketing, one of the leading players.
Is Facebook a marketing company?
Mark Zukerberg formed the American company 'Facebook' in the year 2004. It came into being as a company that offers social networking services. Facebook/IG/WhatsApp became one of the leading Social Media Marketing players. The reason behind it is the number of active users, i.e. more than 2.8 billion per month.
As per reports, 1.88 billion users open Facebook at least once every day. At least 17% of the users join Facebook to connect with brands and products.
What is Facebook Marketing?
Facebook marketing is a terminology used to market your business using different ways,
Around 45% of the internet users across the Globe refer to Facebook for deciding what they'd want to buy. For brands, it becomes important to be discovered via Facebook for viewers.
What is the role of a Facebook marketing agency?
Facebook lets you choose from four different ad types:
Image ads:
These are static ads and ideal for acquiring traffic to the website. Since the main message has only 125 character limit, this type of ad is best for a clear CTA
Video ads:
This helps you to promote customer testimonials or boost your brand. The engagement rate for video ads is approximately 6.09%. But if your video quality is not good or the message is not clear, you would lose the traffic.
Carousel ads:
This lets you scroll through a host of images. The main purpose is to show the product from different angles.
Collection ads:
To boost the instant experience of the user, collection ads showcase the entire product catalog in-app Facebook.
Steps to start Facebook marketing:
Keep in mind the number one rule to Facebook Marketing: "keep it simple". Master the basics first and then expand.
Step 1: Setup your Facebook business page
You can set up a Facebook page for free. Also, people can like your page and share it for free. Your Facebook page content can include details of services, offers, about, community and so on. Spend some good time on creating the page for this would be your foundation.
Step 2: Start sharing quality content
Once your page is live, start sharing high-engaging quality content in order for people to get enticed to like and share your page. While creating the content, keep in mind that images and videos perform better than just text alone. While images perform 2-3 times better than texts, videos alone perform at least 5 times better. Also, it is important to keep a regularity in the posts, which can be created at once and scheduled for publishing at different times.
Step 3: Start using Facebook ads
Your next step now is to move to the paid part of Facebook marketing, i.e. ads. Though it may sound very straightforward, it is not. There are various ways to conduct Facebook marketing. To begin with, focus on single image ads that will show up in the newsfeed and will be linked to your main website or any special landing page that has the offer. Once you have mastered this, you can try carousel ads.
You want to use Facebook ads as your next step in Facebook marketing because they can be targeted and thus give you more value for your ad spend. You can target Facebook users using broad categories such as age, gender, and locale. But you can also target users based on their likes, relationship status, education level, where they work, job titles, hobbies, preferred entertainment and even the mobile device they use for checking Facebook. You can also target people you're already connected to on Facebook, or target a "lookalike" audience made up of people who are like your existing customers.
Step 4: Boost your Facebook posts
Once you are confident with your Facebook advertising, an easy next step is to spend money to boost your posts. These are posts you've already shared on Facebook, but now you can pay to promote them to your audience.
While these steps may have appeared to be simple to play around with, there are a lot of technicalities that come into picture. Answering the below questions might not always be simple:
I am operating a business in India. What should my minimum Facebook ads budget be?
How much do Facebook ads/Google ads cost monthly?
How do I promote my business on Instagram?
Are Facebook ads profitable?
The questions can go countless. Thus, it is here where the roleplay of Facebook marketing or Facebook ad agencies come into picture. Because when you are running a business, if your maximum time goes on generating leads , you would probably not get enough time to focus on growing your business.
While the oldest ad agency dates back to 1931, when the first full fledged Indian Ad Agency, "The National Advertising Service" was established, in recent times the number has outgrown. But understanding which is the best ad agency for your type of business and which is an accredited agency is important.
Before settling down with an ad agency to grow your business, observe the below criteria:
Strategic resources- look for clear strategic functions they provide, clear demonstrations of consumer insights that led to strategic insights.
People resources- Look for a long term staffing base.
Experience/expertise- Look for a cohesive team that provides both youthful creativity and mature experience.
Management skills- Look for key personnel who have experience across many industries and categories.
Payment structure- Look for a workable review facility that recognizes the ebb and flow of budgets and workloads.
Chemistry- Look for an honest and open approach that will engender trust and respect.
Size- Consider both size and type and where you fit in.
Location- Look for how the agency manages long-distance clients.
Once the above checkboxes are ticked off for you, you are good to go ahead with whichever agency fits the best for you. Some of the biggest ad agencies in India today are Ogilvy & Mather, McCann Ericson India, Lowe Lintas, JWT, etc.
FAQs:
 
Q: What is an ad copy?
Ans: When it comes to marketing and sales, it is very vital to have a proper understanding of an ad copy. Ad copy or an 'advertising copy' is a very specific type of content. It is designed to get the reader to respond or take action. It is a sales letter that addresses the possible objections a customer might have. It also highlights the key features and benefits the customer will receive by making a purchase.
 
Q: What is digital advertising?
Ans: Digital advertising is a targeted, data-driven advertising strategy for reaching consumers in every stage of the buying funnel and moving them from one stage of the buying funnel to the next. From awareness to purchase, you can use digital media advertising (and online ad channels like Google) to drive revenue.
 
Q: What is SEO?
Ans: Search engine optimisation (SEO) is the process of improving the quality and quantity of website traffic to a website or a web page from search engines. SEO targets unpaid traffic (known as "natural" or "organic" results) rather than direct traffic or paid traffic. Unpaid traffic may originate from different kinds of searches, including image search, video search, academic search, news search, and industry-specific vertical search engines.
 
Q: What is Email Marketing?
Ans: Email marketing is a form of marketing where one uses commercial emails to build relationships and sell products or services to their audience.
An effective email program will help you keep your audience informed and engaged with your brand and its offering. Also, it'll help you turn window-shoppers into customers and one-time buyers into loyal brand advocates.
 
Q: What is Content Marketing?
Ans: Content marketing is a strategy for attracting, engaging and retaining your business's audience through the creation and sharing of relevant articles, videos, podcasts and other such media. This is done through blogs, eBooks, newsletters, videos, social media pages and many such marketing channels.
 
Q: What is Social Media Marketing?
Ans: Social media marketing is the use of social media platforms to market a business's products or services, connect with existing customers, reach new audiences, and build their brand.
 
Q: What is a 'lookalike' audience?
Ans: Lookalike Audiences are a segmentation tool on Facebook useful for finding customers whose interests and demographics are similar to your existing customers or followers. This targeting strategy is easy to implement, which makes it a very powerful marketing tool.
 
Q: What should be the minimum Facebook ads budget?
Ans: Average Cost Per Click (CPC) on Facebook varies based on the industry or niche you are targeting, but the average CPC is ₹0.51 to ₹2.26. You can start advertising on the platform with a minimum budget of around ₹40, irrespective of your business goal.